What Is The Best Character Class In Borderlands
I've played all of the characters but the siren and the hunter are by far the best especially for solo play. Here's the reason, while brick is good up close… that's pretty much all he's good for, sure he's good with rockets, but since you can't carry many they run out quick so it almost doesn't matter. The soldier has some great abilities like ammo/health regeneration, which are sweet no doubt, but the turret is often worthless. Why? When you get powerful (higher level) you toss the turret and end up killing most of the enemies yourself anyways and then what? You can't pick the turret back up… it's just stuck there and runs out not helping you kill anything if you're still on the move. Along the same lines, Borderlands you can only throw the turret like 10-15 feet… so if enemies are far away sux for you, you're not going to do much to them and you can't help your team mates by using your ability if you spawn/re-spawn and you're not close.
Now the hunter is bad-ass for a couple reasons. Bloodwing can early on bring you TONS of cash if you spec correctly (and even some decent guns if you're lucky) when in the beginning you're normally constantly broke or unable to afford the better weapons in the vending machines. Bloodwing is also great for just clearing groups of weaker enemies. Now for his other abilities, the hunter is proficient and deadly with either a high power high elemental revolver or a high-fire rate high elemental repeater. His abilities cater to a wild west gun slinger type character which will easily allow you to deal massive amounts of revolver damage or stack massive amounts of elemental DoT. He is also good at a distance if you're the sniper type but that's not as fun 😛 though I tended to use him as a close range quick-scoper as well as a pistoler. Also worthy of note is his Trespass ability which when maxed allows his shots to completely ignore shields. This can be quite useful later on in the game when every bandit seems to have one especially if you don't carry electric weapons (I tended to stick with fire most of the time) Borderlands or for when you're in a duel with one of those annoying modders with the unbreakable shields.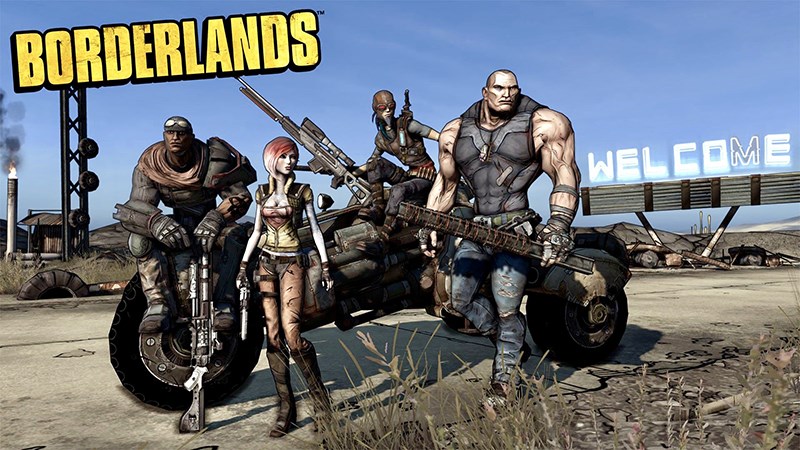 Siren…. Speed. Omg the speed. See one part of this game that I found annoying is that you're constantly on the move across rather large landscapes often backtracking but you're so slow. You can only spawn so many cars and god help you if yours gets killed and there's no catch-a-ride near you. The siren can move like lightning across the map. You'll be the first to arrive at the new quest location, first to reach that gun chest, first to turn in missions (note this may annoy the other people you're playing with) but it also means you can phasewalk to get to a fallen enemy in seconds raising your odds of revival or sprint the hell out of there to cover if things are looking grim. Secondly between her wings, phaseblast, and elemental buffs, she's a walking tidal wave of cataclysmic DoT. Combine this with her healing abilities and you're fairly invincible so long as you spec right.
Playing solo I'd say siren is the way to go especially if you Borderlands just want to blast through the story missions, everything goes much faster due to her phasewalk speed, and her dot makes wearing down bosses even when you're a bit underleveled relatively easy.
If you're playing in a group, the hunter offers lots of cash and items, enemy wave control, and high damage both close and long range, plus the added bonus of being able to kill annoying shield modders. J